Got a job to build a big frame. The design was to emulate some of the frame styles that the artist Robert Lenkiewicz used on some of his works, typically a wide, flat, reeded black with a narrow gold sightedge.
Went to local DIY shed to look for some reeded architrave. Found some in oak that was megabucks, but the same can be had in M*F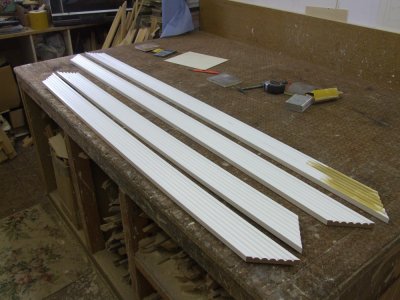 It came "ready primed for painting", but you have to sand it well to get paint to stick. My workshop is a bit small to manipulate a 5'x4' frame, so I had to set up temporarily in the front of the shop.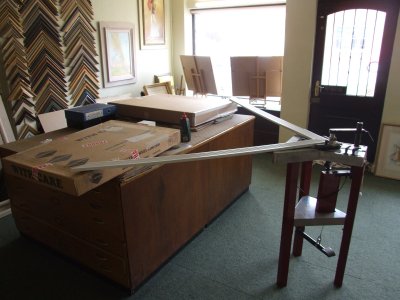 The MDF sections are quite weak and bendy, so a bit of beefing up was called for.......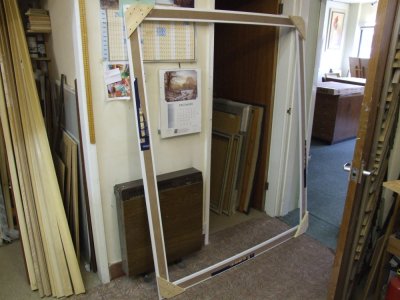 tbc.....